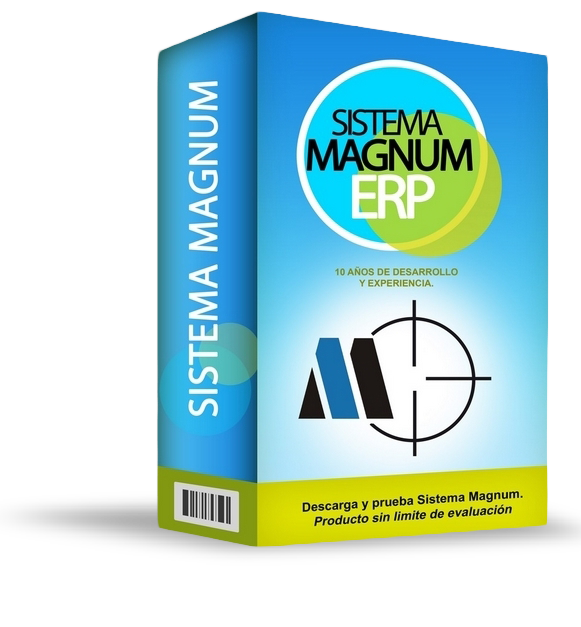 MAGNUM ERP BUSINESS SOFTWARE
Optimal time response in all processes
The number of users does not lower the performance
Intuitive displays avoid the use of operation manuals.
No process limits other network users
Designed for unlimited databases
We are always Online.
Available all over the country.
Excellent price against so many benefits
MAGNUM ERP BUSINESS SOFTWARE
The Magnum project aroses after an evaluation of the management systems available in the computer market.
After 10 years of experimentation and operation control, we ended up with the creation of this site, where users of the Magnum System can complement the technical support and global knowledge of the System.

We have achieved an excellent computer product, but there is something even more important: We assume an inescapable commitment with our customers, which is the continuity in the development of software, remaining in the market responding efficiently in time and form to the new requirements that arise in each commercial activity.
Impeccable management with accounting consistency
A Commercial Management system acquires preponderance, when it manages to record the entire commercial, banking and tax operation, in a group of accounting entries that accurately reflect all the information devoted to the system in the daily management.
Magnum guarantees the integration of the entire company with high functional performance and a solid accounting system that is the axis on which our structural design is based.
You can confirm this by using our Demo which you can obtain free of charge.